Schwinn s350 Electric Scooter, NEW BATTERIES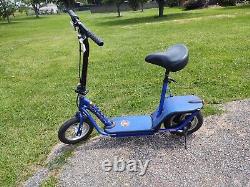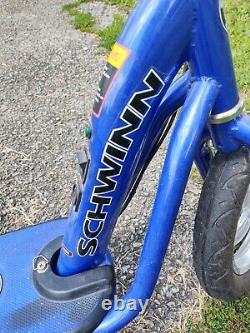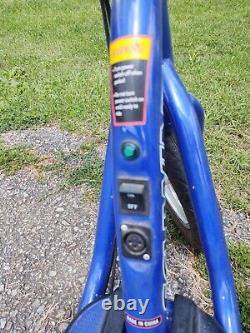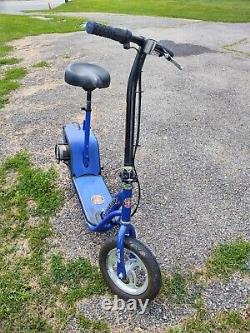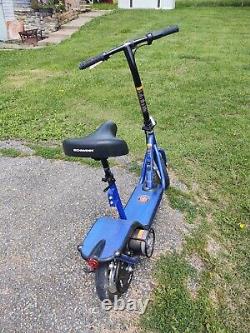 UPDATE: NEW BATTERIES INSTALLED AND LOWER PRICE! Maximum speed is approximately 8-12 MPH. Designed for flat terrain and slight grades; may not have enough power to climb steep hills with an adult but works great with youths. Can travel several miles on a single charge.
Recharges in 4-6 hours; 8 hours recommend. Hand brake on the left handlebar; throttle on the right.
I do not know the year of manufacture. This scooter is not new so there are a few minor cosmetic defects, but it runs well and is well built.
The cargo basket for mounting behind the seat is missing but the 2 screws are there. Tires have very little wear; it has been garage kept and I don't think it has been ridden much. Paint and finish are in great condition. This vehicle would be great for a campground. The adjustable seat easily detaches and the handlebar folds down for portability and smaller storage areas. We simply need to downsize and don't have the room.

---