Mercane Wide Wheel Single Motor Modded Electric Scooter Upgraded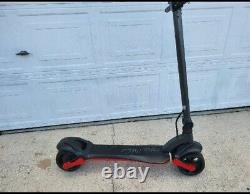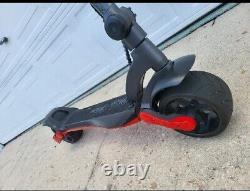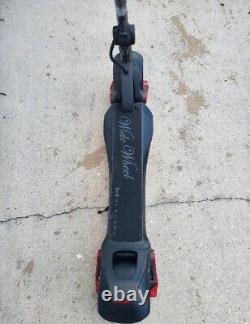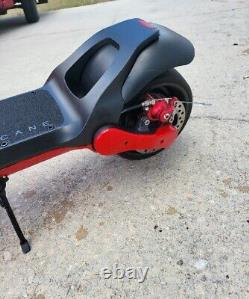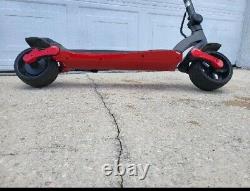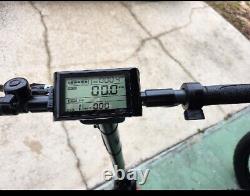 Mercane Upgraded Folding Wide Wheel Single Motor Electric Scooter E-scooter. Mercane widewheel scooter pre-owned condition. I got this on a trade but I don't need it. The scooter has been modded as you can see now has a full digital display and new controller, it has 5 speed modes on a single 500w motor that peaks at higher watts. The kick to start is gone and has better performance than with the original set up. The original display was horrible and very hard to read and control. Please note that due to new controller the lights are disconnected. I tested the scooter on flat surface and I did 24 mph, the wide wheel makes this scooter very stable but you need to learn how to handle the wide wheels before going full speed. Please note that the scooter red colors were custom painted by the original owner I didn't painted those red parts.
The scooter has some scratches here and there from normal wear and use but I think it's in great condition. If you want to revert back to the original mercane set up you can by adding a new mercane controller Comes with charger. If you have any questions please ask thank you.

---