IScooter iX3 800W Electric Scooter 3-Second Foldable 25Mph Max Speed 40Km Range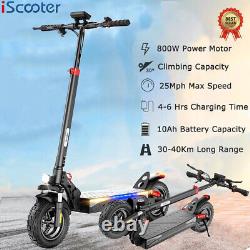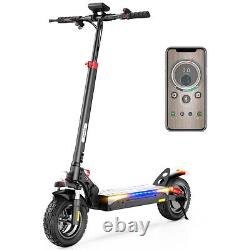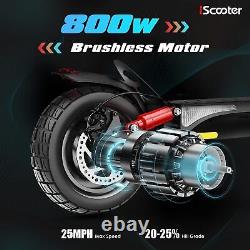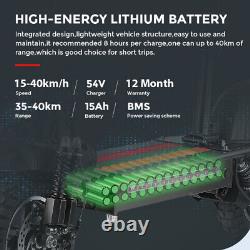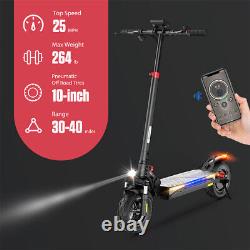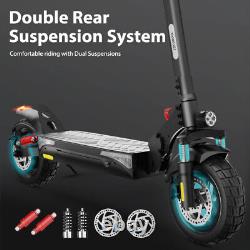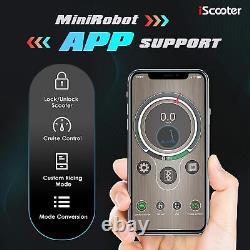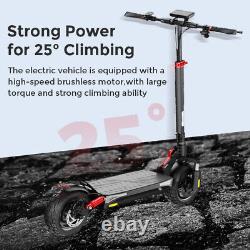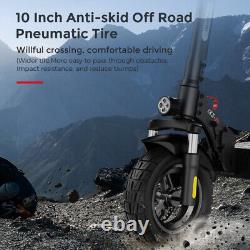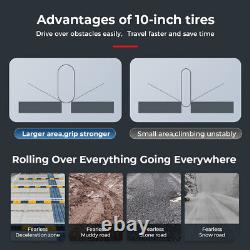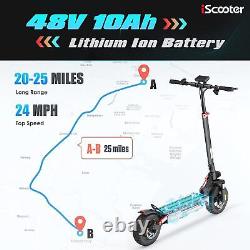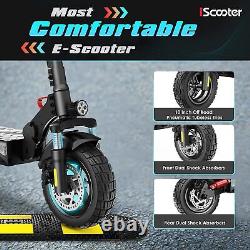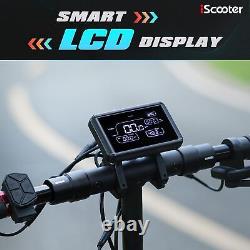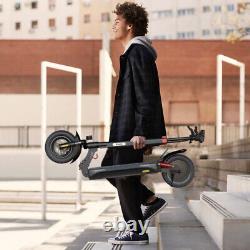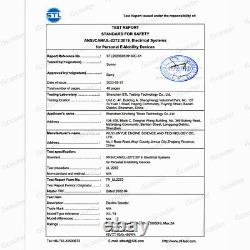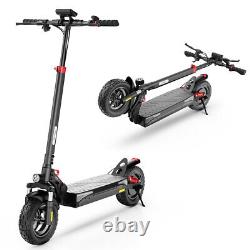 IScooter iX3 800W Electric Scooter 3-Second Foldable 25Mph Max Speed 40Km Range. IScooter Unisex 800W Motorized scooter Adult 10-25 mph 10 inch off-road tires are collapsible.
The latest folding Motorized scooter is designed to let you travel in style, and is an interesting and environmentally friendly way to explore the scenery! This Motorized scooter is equipped with an upgraded 800W high-speed powerful motor, with a maximum speed of 25 miles per hour, a range of 30-40km, and a maximum load of 265 pounds. You can freely switch between two cycling modes, which is both cool and convenient.
The excellent braking system enables faster brake response and improves safety during cycling. The front and rear shock absorbers provide maximum driving comfort.
The Motorized scooter can quickly fold by driving folding with feet for 1 second. After folding, the iScooter Motorized scooter can be carried by one hand, making it a perfect commuting companion. Model: iScooter iX3 Electric Scooter.
Battery: 48V 10AH Lithium Battery. Adapter: 100-240 V, Outgoing 54.6 V 1.5A. Brakes: Disc brake + Electronic brake. Lights: Front LED headlight, turn signals and taillight. 2023 Upgraded Smart Electric Scooter?
IX3 Foldable electric scooter comes with a 48V/10Ah battery up to 20-25 miles cruising range. This E-scooter equipped with 800W powerful brushless motor providing for a convenient and comfortable riding. It is suitable for commuting to work, shopping in supermarkets, mountain cross-country and short traveling.
10 Inch Off Road Pneumatic Tubeless Tires? The iScooter iX3 comes with upgraded 10 Inch off-road pneumatic tubeless tires that are designed to handle many terrains from asphalt road to dirt roads. Combined with front and rear dual shock absorbents, electric scooter iX3 offers a excellent riding experience, especially for suburban commuting. You just need to pour in the tire repair fluid if your tire accidentally punctures.
Made to Move - Comfortable Commuting? Upgraded rated 800 Watt Motor provides provides high torque but maintains a low power consumption, which can reach 25MPH top speed and max 20-25° climbing slope. You can set up the top speed, custom riding mode and lock your E-Scooter through the APP'MiniRobot'. Foldable & Adjustable Handlebar Height? IX3 electric scooter adults weighs 51 lbs and can carry a maximum load of 220 lbs.
It is one-piece pre-installation, no need to install when you received. The handlebar height can be adjusted 44.5-52.8 Inch depends on your need. Just 3 steps you can fold it easily. Easy to carry it on public transportation or store it in your car to go wherever you want. IScooter, a brand you can trust. We have always focused on the quality and technical improvement of electric scooters.
Choose us, our E-scooter will become your favorite commuting or outdoor travel companion. To provide you a good riding performance, please fully charge the electric scooter before the first ride. The text descriptions can be different Font Size, Font Color, Style and even graphics and icons are also accepted.

---