Badger Electric Scooter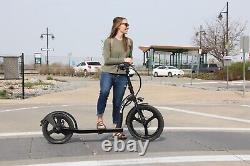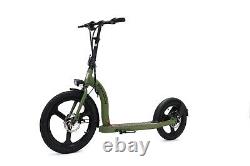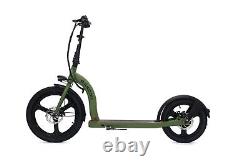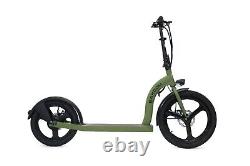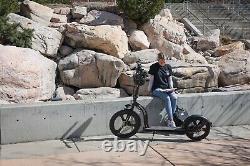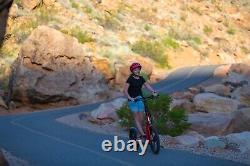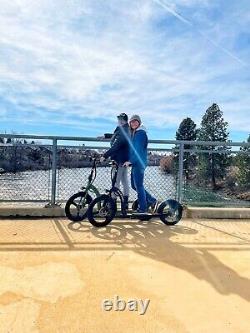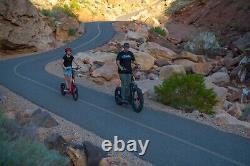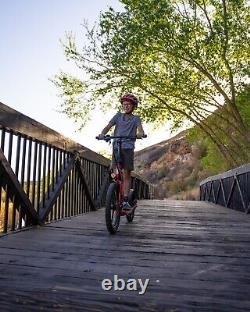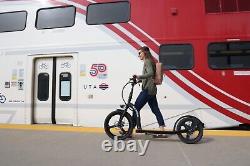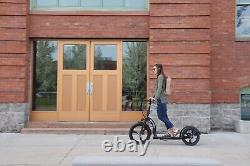 The Bakcou Badger Electric Scooter is our new ride that is fun for the whole family. With a 350W rear hub motor and a 265lb load capacity, the Badger is for everyone. The 36V battery allows for speedy acceleration that will add big smiles to any ride or commute. The Badger Electric Scooter has disc brakes in the front and back, plus fenders, lights and a horn!
Transporting the scooter is easy because you can fold down the handle bars and throw the Badger in the back of your car or take it with you on the bus. The big wheels make it easy to cruise over bumps and cracks on sidewalks. When you're ready to make a stop, you can use the kickstand to keep the scooter upright and just take the keys out to turn the scooter off.
The Badger is fun for everyone. Whether you're cruising around the neighborhood, to city commutes, add some excitement to your day with this flashy electric scooter. Tires: Front wheel 20" Pneumatic Tire; Rear wheel 16" Pneumatic Tire.

---